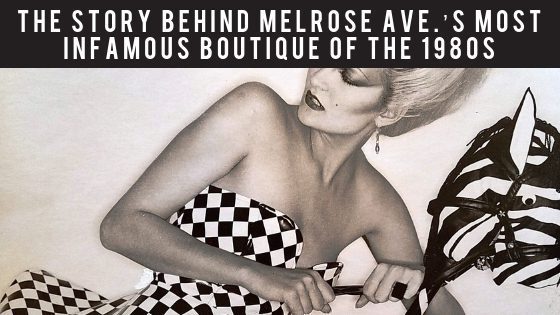 Hey, hey, hey! I'm co-producing a fashion exhibit/pop-up shop at Radiant Space Nov. 9th – Nov.11th in Los Angeles, CA. with one of my favorite costume designers of the 80's and 90's, Klaus Wille of NEO80. What's my relationship to him you ask? He has been friends with my dad since 1960, hired my mom to work at NEO80, designed my 6th-grade graduation dress, prom dress and used to babysit me for a 6 pack of beer. So…we go way back.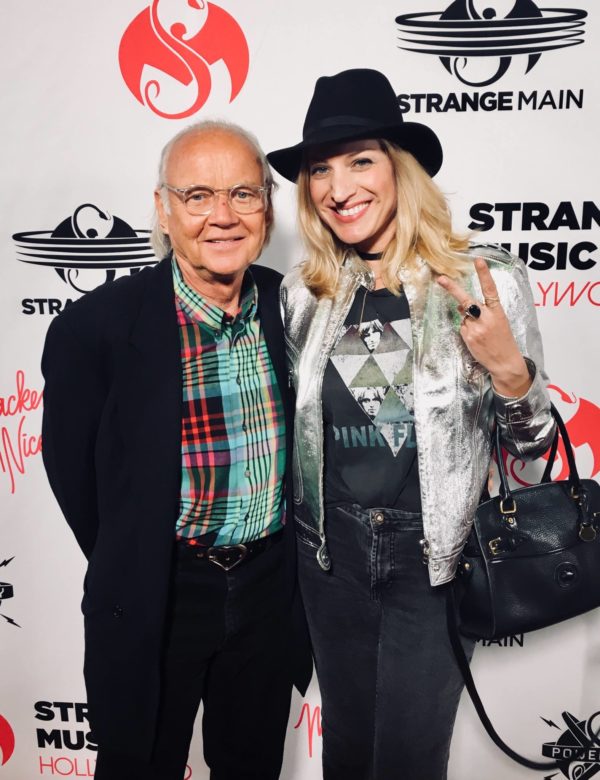 I reached out to my dear friend, talented blog writer, Tahirah Farris, to interview Klaus for me.
From Tahirah:
The 1980's was a decade of bold changes in American culture. From politics to entertainment, music, technology, and even video games, the era gave birth to many of the cultural norms that continue to influence younger generations. I can almost trace a line from the bulky Apple computers in my elementary school to the rise of social media and pocket-sized devices that now dominate much of our day-to-day lives. The decade left an imprint that in some ways splits modern collective memory into a pre and post '80s world. But when I think of what made the '80s unique and memorable, two things immediately come to mind; new wave music and loud, avant-garde fashion. NEO80 wrapped itself into the world of both as a pioneer boutique on Melrose Avenue in Los Angeles, providing styles and costumes for rock and pop icons(Prince, Dolly Parton, Madonna,etc.) who embodied the images of the decade.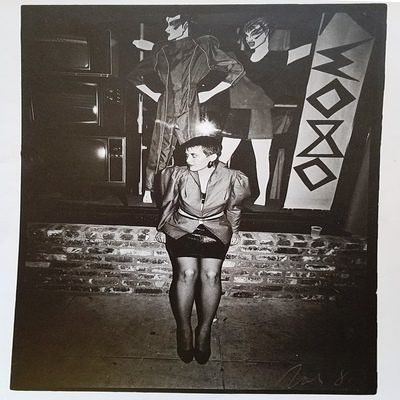 If you were into fashion in the '80s, Melrose Avenue was the place to be. In a perfect storm of creativity and a lack of urban development in anticipation of a new freeway, the famous street and district in Los Angeles that stretches through West Hollywood and Hollywood established itself as a fashion mecca during that time. It was the place to shop for a style that had a sense of individuality and edge. The NEO80 shop sat in the heart of the strip spanning nearly two decades from 1979 to 1998, working on costumes for hundreds of videos and movies. NEO80 owners and designers Klaus Wille and his late wife Lisa Elliot styled the most notable stars of the era including Prince, Madonna, Dolly Parton, Olivia Newton-John, Belinda Carlisle, DeBarge, and The Go-Gos.
NEO80 was the brainchild of Elliot, a true creative artist. The store was opened in the model of a gallery to showcase her one-of-a-kind pieces. Klaus soon came on board and the signature style was solidified. NEO80 caught the eyes of wardrobe stylists and became the go-to choice for any daring film, television, commercial, and music artists. The styles and patterns of Wille and Elliot's designs were unapologetically wild, making them statement pieces and true symbols of the time. In just a couple weeks their artistry will come alive again for one weekend at a special pop-up gallery and shop in the very neighborhood where NEO80 was born. We chatted with Wille to find out what inspired him and his wife, and what made NEO80 so unique during that time.
Farrisreel: What originally brought you to Melrose Avenue? What were you doing
before that?
Wille: I returned to LA in 1976 or '77 from a vacation traveling through Europe and the Hindu Kush mountains. When I came back I was selling items like various kinds of cotton and parasols as a vendor in Venice and Santa Monica. I met some people on a Softball Team around Fairfax Avenue, including a woman from Zöe Design. She eventually introduced me to Lisa Elliot, who was the designer and seamstress at Bermuda Triangle, a shop on Melrose and Orange Avenue, just one block from Fairfax.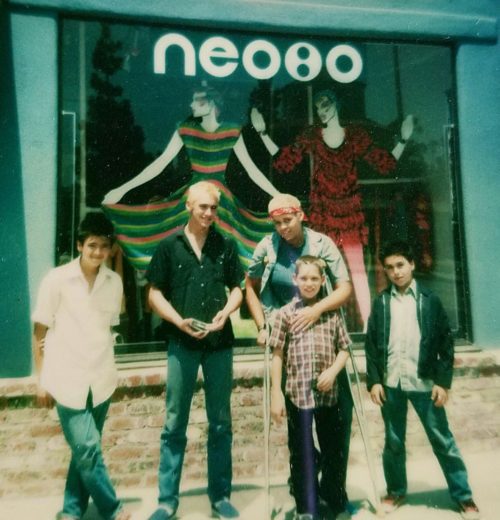 Farrisreel: How did NEO80 get started? Why Melrose Avenue?
Wille: There were low rents and nobody was on Melrose; there were so many vacant stores. In the '60s, they wanted to build a Freeway from Hollywood to Beverly Hills (which Beverly Hills blocked), so there were no building permits being giving out and Melrose was really run down. There were just a few galleries and stores in the Summer of '79. All of the hipsters and some punks would hang out around Beverly Blvd. The guy who Lisa worked for didn't know what to do with the store at that point. I suggested he let Lisa buy the lease, and she bought it in 1979.
Farrisreel: How did you get involved with the shop? What did you bring to it and what role did you play?
Wille: Lisa started the store and a few months later when she was all set up, she asked me to join. I was the money maker down in Venice from selling yoga pants and such, and so I joined her. We actually lived on Melrose, and then we started creating together and we decided it would be better to go under the NEO80 name along with her name. I was a supporting actor to the star designer.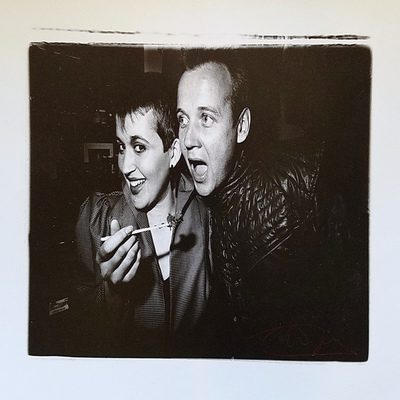 Farrisreel: What role did NEO80 play in the Melrose fashion scene?
Wille: It was amazing. The first few people who came in were Donna Summer, Ric Ocasek (lead singer of The Cars) while they were recording their album up the street, and Elton John and his manager. Then stylists came in for movies because we were different. We did the style for the film Xanadu and we did the band, The Tubes' orange jumpsuits. After that, everything just rolled. The media came in because we made things. We didn't just talk about it. We were on "Eye of LA," the various talk shows, and lots of foreign magazines. We were branded as the "original new wave designers." We were fun, colorful and happy. The fashion at the time was the designer jeans and we were anti-designer jeans. We only wanted to last for one season. We weren't doing it for the money. We were doing it for fun, and if the store —our design studio, supported that fact, that was it. We were addicted to having fun.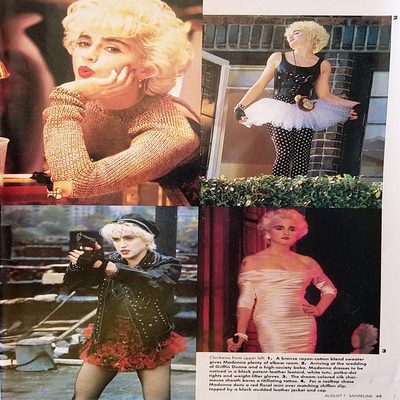 Farrisreel: Who was the most memorable person you styled, and why?
Wille:  I can't choose one person. The most famous at that time was Madonna and Barbara Streisand. Prince would come in year after year and bring in wonderful people with him. Then he started his own style and company back home and I take a bit of responsibility for pre-programming him for that. Bruce Springsteen and Bob Dylan would come by. Michael and Janet Jackson would also come by. Whenever Michael saw me standing outside of the store, he would come and say hello. He was so beautiful; all of my customers were. We styled somewhere around 170 major stars.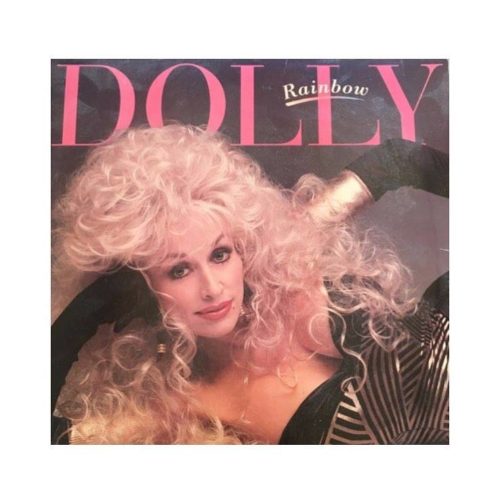 Farrisreel: What made NEO80, you, and Lisa so special and unique in that time? Why did people come to you?
Wille: We worked with lots of stylists in movies, videos, and television. You name it. During the early years of MTV, lots of groups came in. We were one-of-a-kind for people who wanted to be different; people who wanted to be individuals. And NEO80 always played it low key. We gave no interviews. We were doing it instead of bragging about it.
Farrisreel: What were your inspirations for your styles?
Wille: To be different. If we saw it out there already, we didn't do it. A dress is a dress, but put a different angle to it. It's like a painting; if you copy somebody, it's not an original. I love Hollywood people because they like to be different. One-of-a-kind is the rule. Be different.
Farrisreel: When did Melrose start to change and become more trendy and less original?
Wille: There were many changes on different levels. We were on Eye on LA and they called me "The Mayor of Melrose." I said "no, if anything I'm the "Unofficial Mayor"." I never want to be an official dude. I never want to be cool or hip. In 1984, the Olympics were in LA, but 1983 was our prime year on Melrose. People would come to me and say they wanted to open a shop; they'd ask about opening something in Venice or on Hollywood Blvd. I'd say, "get on Melrose."
Cowboys and Poodles were one of my favorite stores. And the advertisements of L.A. Eyeworks were just incredible. Their ads drew lots of people to Melrose. There were a couple of British invasions and then there were punk people that drew a scene. That was beautiful because then it became a hip, punk street, which I love. Billy Shire from the Soap Plant opened a place, which also drew lots of people. In 1989 Melrose was peaking. Though, in the late '80s, it started to go down.
Farrisreel: As a designer and someone who was so involved in celebrity style, what do you think of today's fashion compared to back then?
Wille: We are always following fashion. Even now. There are so many good things going on in movies and in music. You might not be aware of it, but there are people in Detroit, Philadelphia, Honolulu; anywhere in the US, there's a scene in music and fashion. You just have to become aware of it without being a follower. Observe without judgment.
(DEVO music video: Costumed by Klaus and Lisa.)
Farrisreel: Do you have any advice for some of the new shops that might hope to make an impact in the same way NEO80 did?
Wille: Be different. If you follow, you're just joining the pack. Do your own thing and improvise on what is already established, because it's a follow-up. Nobody is really original. You have to have a turning point and that turning point is when you make the change. Even if it's a memory of the past.
Farrisreel: What do you hope people will remember about NEO80?
Wille: Hopefully nothing, because I always like to be anonymous. That's what Lisa and I wanted. We wanted to do things. And there are hundreds of things when I see movies and when I look at fashions today, all of our simple designs are still being produced in certain ways. I watch all of our past creations that Lisa and I came up with, and they're still currently salable in a commercial market because it was unique.
While the '80s are long gone, they are anything but forgotten. You can see the NEO80 style for yourself, meet the owner and co-designer of the collection, and take home a piece of pop-culture history at the NEO80 pop-up. The event runs November 9th-11th at Radiant Space, a gallery in West Hollywood that features multi-media installations ranging from the visual arts and film to dance and fashion. For those of you who are nostalgic for this signatory time in history, this is your chance to relive all those beloved moments through the eyes of one to the most notable LA designers in the Melrose scene. Don't let this unique image of the '80s pass you by!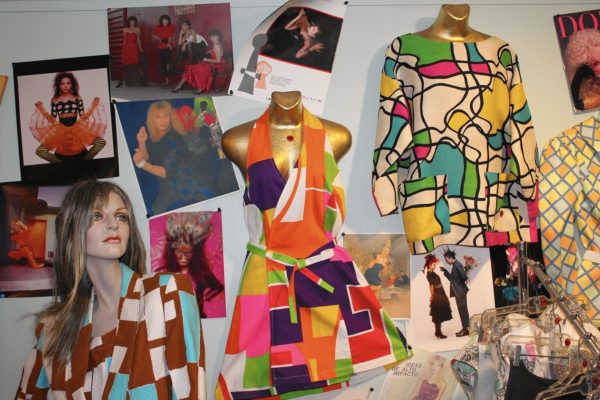 The 2018 Dates:
November 9th 7-10pm
November 10th 12-5pm
November 11th 12-3pm
Location
Radiant Space
1444 N Sierra Bonita Ave
Los Angeles, CA 90046
Email: mia@radiantspaceLA.com
Phone: (323) 522-4496
Special thanks to Aime McCrory, Genevieve Schorr, my mom, Radiant Space and our special guest Jim Poorman Trenton (KROQ/Loveline) for making this happen!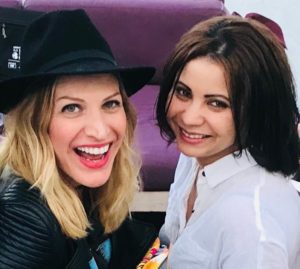 About my girl Tahirah Farris: Tahirah is an urban planner based in Los Angeles. In her free time, she fuels her passions for music, art, people, culture, travel, and spontaneous adventure through her creative blog at Farrisreel.com. She believes everyone has a story to tell and she hopes to share a glimpse of all the creativity she encounters with the world through her eyes.